1.5 teaspoons of salt ( Optional)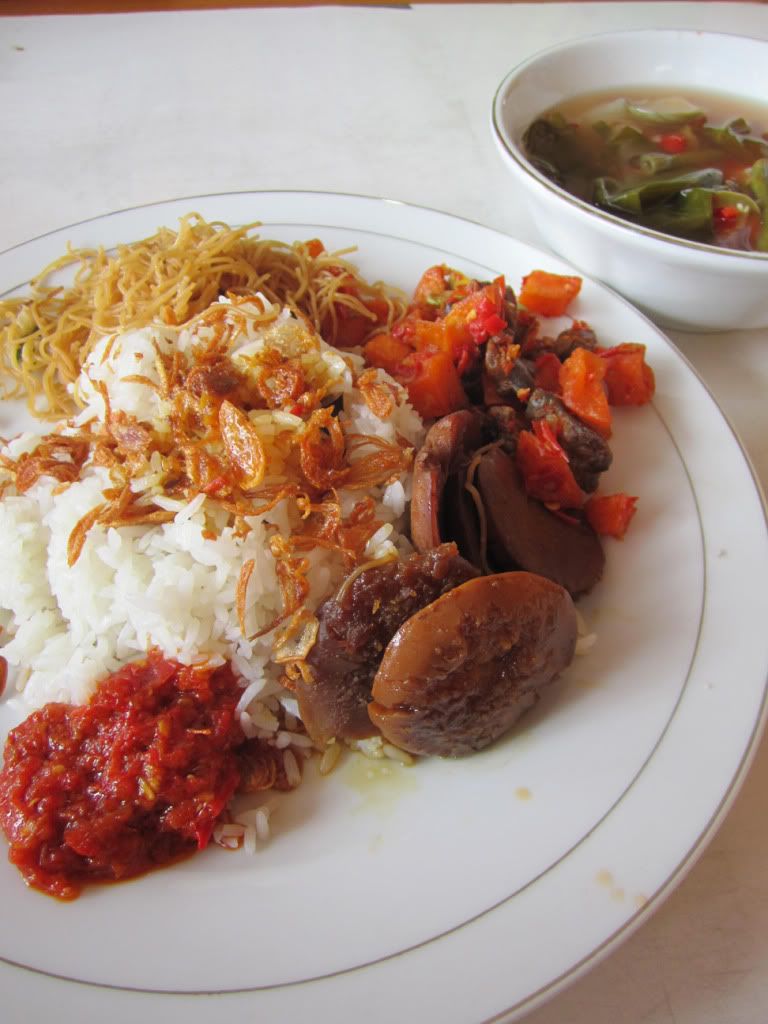 2 tea spoons of coconut sugar
3-4 spoons of Tamarind water
Wash the rice and put into the rice cooker.
Add coconut milk, water, lemon grass, bay leaves, and salt into the rice cooker and stir well.
Stir the rice when it is a half done.
Then cook again until well done.
Steps to make orek tempe.
Slice Tempe in dice shapes or rhombus shape .
Fry the sliced tempe until become crispy then set aside.
Saute Garlic and shallot until fragrant
Add brown sugar, tamarind water , salt, and water.
Add bay leaves for aroma.
Put the fried tempe into the frying pan and stir well until well done or the water get dried.
Nasi Uduk is better served with Orek, sliced omelet, Semur Jengkol with brown tofu, and kerupuk. (Indonesian Crispy ).