Gethuk Goreng Sokaraja is originated from Sokaraja , a small town in Central Java. Gethuk goreng is made from boiled or steam cassava with brown sugar. Nowdays, there are many variants of Gethuk Goreng. There are Gethuk Goreng with cheese, Original and others.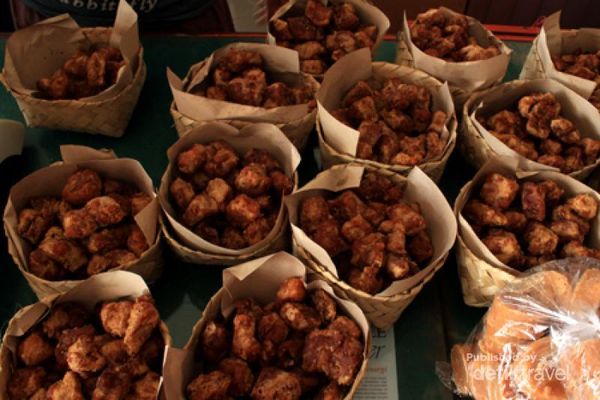 Ingredients to make Gethuk Goreng Sokaraja:
- 180 grams of brown sugar
- 1 tablespoon of wheat flour
How to make delicious fried Gethuk Sokaraja?
1. First, dissolved the brown sugar in a little water.
2. cook until the sugar mixed.
3. steamed or boiled the cassava.
4. mash cassava while warm, then pour the brown sugar.
5. Put the dough in a pan.
6. Slice the dough about 5x4 cm.
6. then mix with rice flour and wheat flour with salt in a little of water, stir and mix until little bit thick.
8. Heat cooking oil and then take a piece of Gethuk then put into the flour mixture.
9. Fry Gethuk until the color change to golden brown, remove and immediately set aside.
10. Gethuk Sokaraja now is ready.